Give the page time to load – large images;  Punta de Mita, Mexico, is 30 miles north of Puerto Vallarta, in Riviera Nayarit which and is very different from Puerto Vallarta.
As usual, we depart from in front of Wall-Mart.   No big deal just ask the guy holding a clipboard, which bus goes to Punta Mita.  The day is sunny and clear.  It's mid-March, so there are hundreds of thousands of part-time expats living around the bay.  From Yelapa to Sayulita and beyond.  Americans, Canadians and other countries from around the world all land in the Puerto Vallarta bay area for and during the winter months.
The bus stop in front of Walmart is a transportation hub for the local buses going either south or north to surrounding towns.  On this day we're headed north to Punta Mita.  The bus fare is a whopping $30 Pesos per person, one-way.  There is no transfer system in place, so once you get off the bus, you must pay again, even if you're going in the same direction.
Walmart is located across the street from the main cruise terminal and next door to one of Puerto Vallarta's modern shopping malls.
We're on our way.  The bus isn't air conditioned, however, it's still before noon, so it's not that warm.  We passed by the Puerto Vallarta International Airport, but that's not the most important building in town.  The Corona building is a little more important to most of the local people.
After about an hour's ride, of stop and go through the major towns along the way, Bucerias and La Cruz included, we arrive in Punta Mita. The scenery is beautiful the entire way.  Punta de Mita is a town where A-List Hollywood stars and people of wealth go to get-a-way. William Gates owns the Four Seasons Resort and you can't get too close to the resort unless you have reservations.  Below is how some expats in Punta Mita get around.  Golf cart transportation is really popular in Sayulita and Yelapa.
For me, visiting Punta Mita has two major purposes, seafood, and the beach.
For many visitors,  water sports and visiting the Marietas Islands is what's great about Punta Mita.  These volcanic islands, which is home to the hidden beach, that can only be reached or seen at certain times due to the tide is a world tourist attraction.  You take the tour or a boat right from the beach that is accessible to the public.
My guide selected the restaurant below, which accepts credit cards.  We ordered the Seafood Meal for Two, which included most of the major seafood meals around the bay, including lobster, shrimp, fish, clams, and octopus.   We watch the people who were learning how to water paddle.  Thier successes and failures became ours to endure.
Areas we weren't allowed into and accommodations beyond the gates.
If you have big bucks you can get into the gated area of Punta de Mita.  Click on the link for a travel coupon to help pay your expenses. lol.  You won't need my little coupon if you can afford these prices.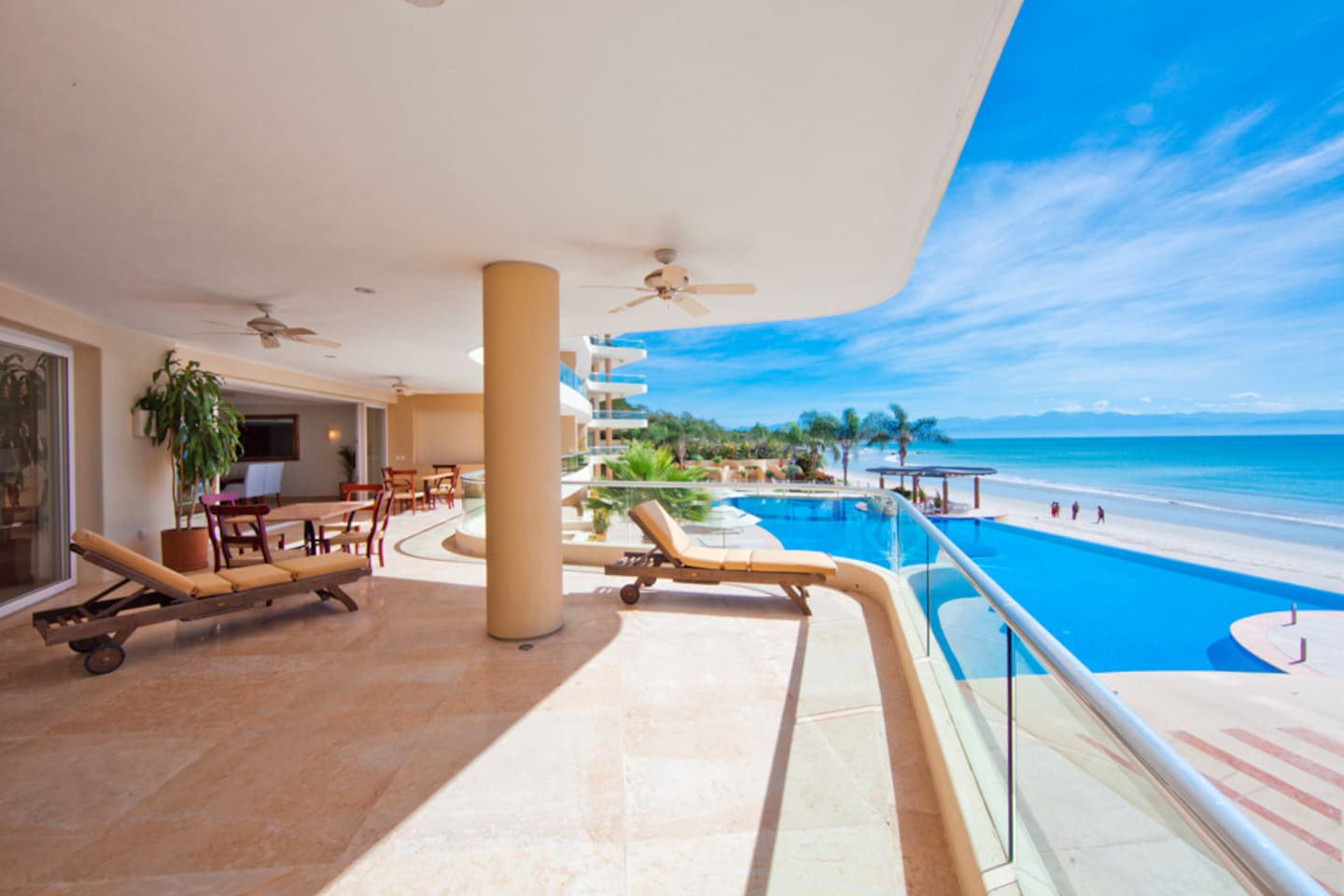 Click here: Gorgeous Luxury Apartment in Punta de Mita $900+ per night.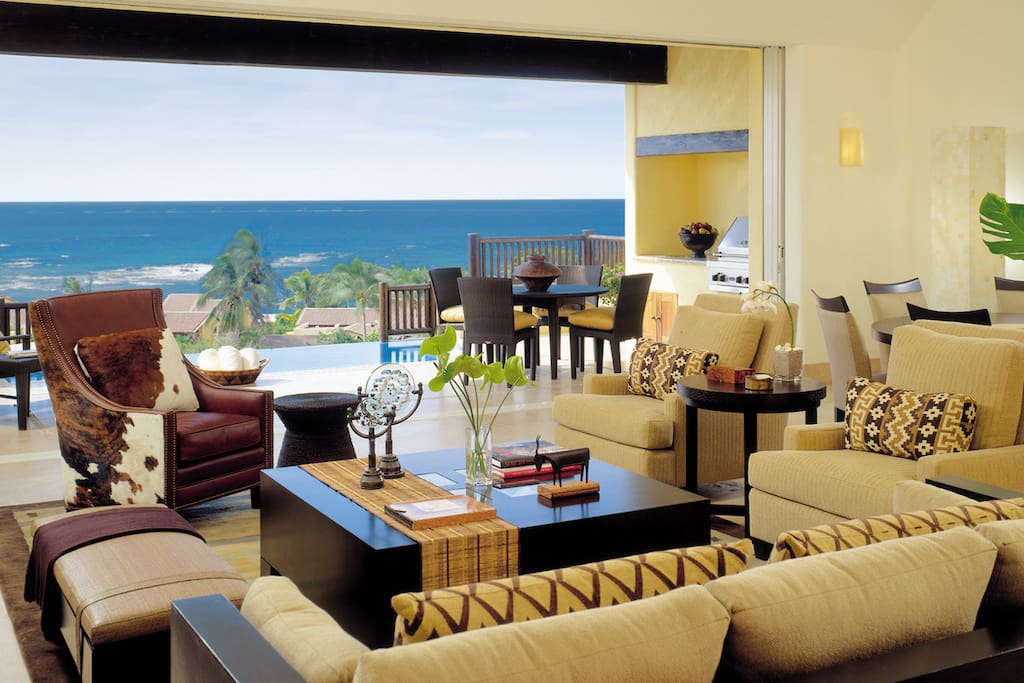 Easter 7th night Free Four Seasons RC Villa $2,833 per night